© 2010 Copyright Go Mini Golf - Your Online Miniature Golf Directory. All rights reserved.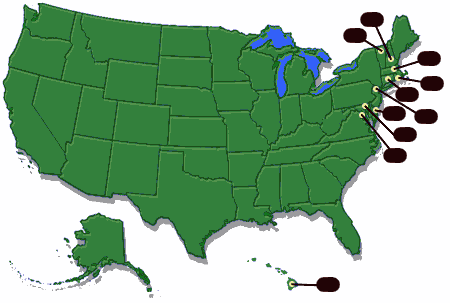 Miniature Golf Directory
United States Mini Golf Courses

Welcome to Go Mini Golf, the most extensive miniature golf directory online, taking care of all your miniature golfing needs. Whether you call it mini golf, putt putt golf, mini putt putt, miniature golf, mini putt, crazy golf, or even put put golf, Go Mini Golf is a complete mini golf directory designed to cover all aspects of miniature golfing, from finding a mini golf course to building a mini golf course all the way to even supplying putt putt golf courses. This mini golf directory covers all 50 states and lists all miniature golf courses in that state while providing you a map to each miniature golf course as well as a state map of all listed mini golf courses.

In the Go Mini Golf directory, you'll find the course name, physical address, phone number, and map. You can click on the US map or state links above to start your put put golf course search. Each state is broken down by city in order to help find your local miniature golf courses. If you are not sure of the name of the town, simply click on the state map to find a local mini putt putt course in your area. If you are looking for a specific local mini golf course, you can use the advanced search feature to find the local mini golf courses in your area listed by that name.

In addition to our miniature golfing directory, we also feature a section devoted to miniature golf supplies and mini golf suppliers. In it you'll find links to the most trusted and respected suppliers in the miniature golfing industry. If you're interested in building a miniature golf course or just want to get into the miniature golf business, this section also provides links to the best miniature golf course design companies in the world.

If you are a miniature golf course owner and would like to be added to the miniature golf course directory, please go to the Contact Us page and fill out the required information. Once there you will find a form which is required to be filled out and submitted so that your mini putt putt golf course can be verified and listed. This directory is updated often and every effort has been made to ensure that each putt putt golf course listed in our directory actually exists and is open for business.